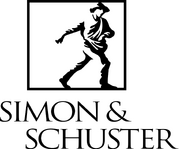 Simon & Schuster, Inc.
(/ˈʃuːstər/), a subsidiary of CBS Corporation, is an American publishing company founded in New York City in 1924 by Richard L. Simon and M. Lincoln Schuster. As of 2016, Simon & Schuster was publishing 2,000 titles annually under 35 different imprints.
History
Early years
In 1924, Richard Simon's aunt, a crossword puzzle enthusiast, asked whether there was a book of New York World crossword puzzles, which were very popular at the time. After discovering that none had been published, Simon and Max Schuster decided to launch a company to exploit the opportunity. At the time, Simon was a piano salesman and Schuster was editor of an automotive trade magazine. They pooled US$8,000, equivalent to $117 thousand today, to start a company that published crossword puzzles.
The new publishing house used "fad" publishing to publish books that exploited current fads and trends. Simon called this "planned publishing". Instead of signing authors with a planned manuscript, they came up with their own ideas, and then hired writers to carry them out.
In the 1930s, the publisher moved to what has been referred to as "Publisher's Row" on Park Avenue in Manhattan, New York.
External links
Community content is available under
CC-BY-SA
unless otherwise noted.