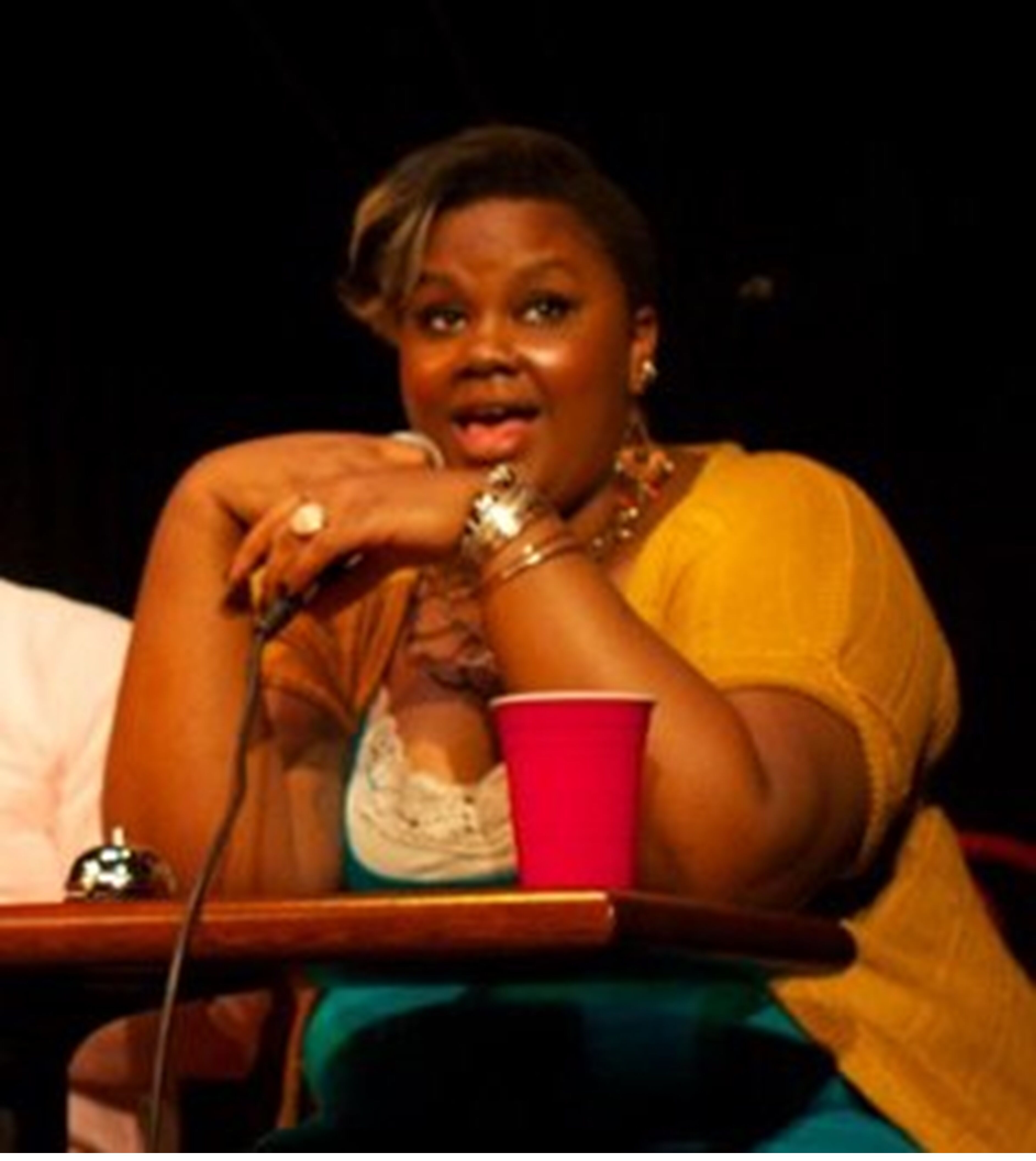 Nicole Byer (born August 29, 1986) is an American comedian, actress, television host, podcaster, and author. She is known as the host of the Netflix comedic reality bake-off series Nailed It! (2018–present), for which she received a Primetime Emmy Award nomination.
Byer gained recognition for her work in the commentary series Girl Code (2013). Byer later starred in the MTV/Facebook Watch comedy series Loosely Exactly Nicole (2016–2018), which was based on her real life experiences. She made several guest appearances in such comedy series as 30 Rock (2012), Family Guy (2016), Transparent (2016–2017), Big City Greens (2018-present), The Good Place (2019), Brooklyn Nine-Nine (2019–2020), and The Simpsons (2019). She also appeared in films, including Other People (2016), All About Nina (2018), Bad Hair (2020), and Valley Girl (2020).
As of 2017, Byer is the host of the HeadGum podcast Why Won't You Date Me?. In 2019, she began co-hosting the Earwolf podcast Best Friends.
She will voice Lucy Carmichael for the Rugrats revival.