NickRewind
Launched
July 25, 2011 (As The 90's Are All That)
October 5, 2015 (As The Splat)
May 1, 2017 (As NickSplat)
March 18, 2019 (As NickRewind)
Owned By
ViacomCBS Domestic Media Networks
Country
United States
Running Time
Nightly 10 pm–6 am ET (October 5, 2015 – present)
Network
TeenNick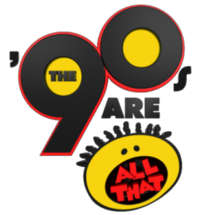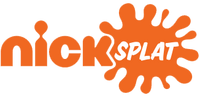 NickRewind (originally known as NickSplat, The Splat and The 90's Are All That) 
 is a programming block that airs nightly on TeenNick. The block shows reruns of classic late 1980s, 1990s and early 2000s children's programming, mostly shows that aired on Nickelodeon during their original runs. The block airs eight hours, running every night from 10 p.m. to 6 a.m. The block was preceded in the format by
The '90s Are All That
, which debuted the night of July 25, 2011 (early July 26) and was inspired by a large amount of interest in classic Nickelodeon series from the 1990s by users of social media outlets such as Facebook. The block was named
The Splat
and
NickSplat
from 2015 to 2019 before it earned its current name and identity on March 18, 2019.
From October 7, 2011 through October 23, 2011, the block aired in an earlier time slot, from 10 p.m. to midnight. Response to the debut was very positive; hash tags pertaining to the block became trending topics on Twitter and the Nielsen Ratings for TeenNick on the debut night increased to between eight and 60 times the ratings TeenNick received in previous weeks, beating numerous higher-profile basic cable programs in the same time slot. The '90s Are All That was originally two hours in length, with most of that time airing from midnight to 2 a.m. Eastern Time. Beginning October 5, 2015, the block expanded to eight hours encompassing the full overnight block (10 p.m. to 6 a.m.), began airing a broader variety of series and rebranded as The Splat. 
Programming
NickRewind was launched in 2011 as The 90's Are All That, and was re-branded as The Splat on October 5, 2015. On May 1, 2017 The Splat was rebranded as NickSplat. The blocked was once again rebranded as NickRewind in March 2019. Rugrats has been airing on the block ever since its debut. All Grown Up! began airing on October 18, 2015 with only the episode Curse of Reptar on the last night of the Reptar Takeover week that ran between the week of October 12-18, 2015.
Rugrats airs twice a night on NickRewind; one appears at 11:15 while the second appears at 4:05. The episodes are different in each showing unlike the old schedule when the encore occurred and the same episode would show. As of 2017 the Rugrats continues to air at least two times a night and have occasionaly had marathons.
Airing Times
Eastern - 10 p.m. - 6 a.m
Central - 9 p.m. - 5 a.m
Mountain - 8 p.m. - 4 a.m
Pacific - 7 p.m - 3 a.m
Community content is available under
CC-BY-SA
unless otherwise noted.