This article is a stub! You can help Tommy and the others by expanding it!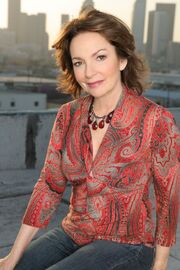 Melanie Chartoff (b. December 15, 1948) is the voice actor who provides the voice of Didi Pickles and Minka Kropotkin in Rugrats.
Trivia
She's replaced by Ashley Rae Spillers as Didi Pickles for The Rugrats Reboot, even though she's still alive.
Videos