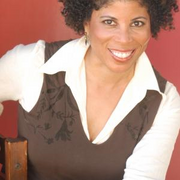 Lisa Dinkins is an actress who had a successful Hollywood career. She also was featured in the miniseries "Baby M" (1987-88). She also starred in the TV movies "The B.R.A.T. Patrol" (1986-87), "Street of Dreams" (CBS, 1988-89) and "Breaking the Silence" (CBS, 1991-92).
She worked in television in her early acting career as well, including parts on "L.A. Law" (NBC, 1986-1994) and "The Oldest Rookie" (CBS, 1987-88). Her work around this time also included a part on the TV movie "Somebody's Daughter" (ABC, 1992-93).
In the nineties, she worked on the silver screen, taking roles in the horror flick "The Runestone" (1992) with Alexander Godunov and the dramatic adaptation "S.F.W." (1995) with Stephen Dorff.
She also worked in television during these years, including a part on "On Our Own" (ABC, 1994-95). More recently, she tackled roles on "Spin City" (1996-2002) and "The Weber Show" (NBC, 2000-01). She also appeared in "Gang Related" (1997) with James Belushi. She also was featured in the TV movie "The Shadow Men" (HBO, 1998-99). Dinkins most recently worked on the Ben Affleck comedic drama "Jersey Girl" (2004).
External links
Community content is available under
CC-BY-SA
unless otherwise noted.