This article is a stub! You can help Tommy and the others by expanding it!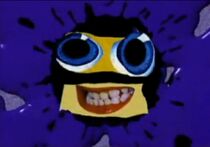 Klasky-Csupo (pronounced CLASS-key CHEW-po) is the company that produced Rugrats and All Grown Up!. It had also produced other Nicktoons such as The Wild Thornberrys, Rocket Power and Aaahh!!! Real Monsters. It is considered that the majority of the original Nicktoons were created by the company. It has been established in 1981 by Arlene Klasky and Gábor Csupó in a bedroom on a hotel in Los Angeles, CA. Prior to its Nicktoons creations, it was also the first company to animate The Simpsons (from 1987-90), bringing to television screens all the 48 Simpsons'' shorts for The Tracey Ullman Show, as well as the first season
Gallery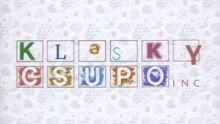 Trivia
In the early versions of The SpongeBob episodes Wet Painters and Krusty Krab Training Video, the 1998 Klasky-Csupo logo appears instead of the United Plankton Pictures logo. This was fixed in 2006.
Throughout the 2000s, Klasky-Csupo has produced various pilots for Nickelodeon, some of those pilots are titled "What's Cooking?", "Ricky Z", "Psyko Ferret" and many others. Unfortunately, none of them were picked up to become a series. You can watch these pilots and others on Klasky-Csupo's YouTube page: https://www.youtube.com/user/KlaskyCsupoInc/videos.
Since January of 2017, Klasky-Csupo has been uploading a series featuring the character (named "Splaat" from their 1998 logo on YouTube titled "RoboSplaat" (the first episode for some reason is titled "Dear Splaat").
Video Logo
External links
https://www.imdb.com/search/title?companies=co0013196
http://www.bcdb.com/cartoons/Other_Studios/K/Klasky_Csupo/index.html
Community content is available under
CC-BY-SA
unless otherwise noted.