Kath Soucie

Kath Soucie does the voices of Betty, Phil & Lil DeVille on Rugrats.
General Actor Information
Birth Name:
Katherine Ellen Soucie
Born:
November 18, 1953
Birthplace:
Cleveland, Ohio, U.S.
Vitals
Occupation:
Voice actress
Personal/Family Information
Series Involvement
Appeared on:
Rugrats
Character/Appearances:
Phil, Betty, and Lil DeVille
Kath Ellen Soucie
 (born November 18, 1953) is an American voice-actress known for portraying the voices of
Phil
and
Lil DeVille
and their mother,
Betty
. She was born in Cleveland, Ohio.
Kath is known for her numerous voice-over roles on animated series such as Minx on Jem, Janine Melnitz on The Real Ghostbusters, Fifi La Fume on Tiny Toon Adventures, Linka on Captain Planet and the Planeteers, Kanga in the Winnie the Pooh media, Butch on Recess, Cubert Farnsworth on Futurama, Jetta Handover on Clifford the Big Red Dog, and Lola Bunny in Space Jam.
External Links
Videos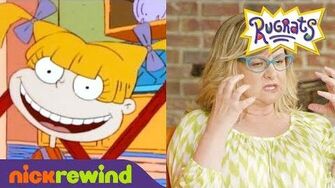 Community content is available under
CC-BY-SA
unless otherwise noted.