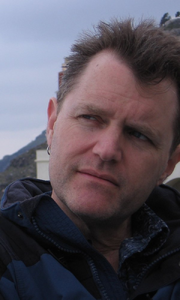 Jon Cooksey
is a writer/producer/showrunner who works in both film and television, including comedy, drama and family, and has won or been nominated for Emmy, Humanitas, Gemini, Leo and Cable Ace awards in TV, plus numerous awards for his comedic feature documentary How to Boil a Frog.
Previous credits as showrunner include Arctic Air, Shattered, The Best Years, Rugrats and his original series The Collector. He's developed 8 pilots for various prodcos and networks, including Comedy Central, FX and ITV (UK), and has run series for Disney Channel and Nickelodeon in the US, for Global, CBC and Space in Canada. Altogether he's produced over 150 hours of TV.
On the feature side, he's recently finished King, a biopic about M. King Hubbert, one of the great minds of the 20th century who foresaw the end of civilization as we know it, and is co-writing Hilirick & Alodia Go to War, a family comedy in the vein of Princess Bride, with his daughter Mariel.
His goal is to break the boundaries of current entertainment silos, creating broad audiences across multiple platforms (VR/AR, games, TV series, movies, live events, storyworlds, theme park rides, etc.), with stories that have an international appeal.
He's a dual citizen of the US and Canada.
Episodes Written
Season 4:
Season 5:
Season 6: