This article is a stub! You can help Tommy and the others by expanding it!
"Daddy's Little Helpers" is a Season 8 episode of Rugrats.
Characters Present
Synopsis
The babies are put in the care of their dads while Didi, Betty and Kira all attend a Moon Goddess Festival that Charlotte is speaking at. As the Rugrats try to figure out how to be good helpers for their fathers, they end up making things worse by covering themselves with dirt, flooding the backyard, and eating their food too quickly. Stu builds a "Mega-Kiddie Cottage" for the kids and accidentally locks himself, Howard and Chas inside, will the kids be good helpers and save their dads before their mommys come home? - Description from Klasky Csupo
Plot
The grownup women leave the men in charge of the Rugrats while they attend a "Moon Goddess" fair, where Charlotte was invited as a guess speaker. However, the new-ageish atmosphere and attitude has gotten the best of Didi -- especially when she's told "You're not a wife; you're not a mother; you are a goddess." Before leaving for the fair, she told the Rugrats to help their dads out, so they did everything they were supposed to -- with hilarious results. Meanwhile, Chas devises a special activity schedule, while Stu builds a dollhouse/playpen that is escape-proof -- for grownups.
Trivia
This is the second time Kimi has gotten her diaper changed. The first time was in Finsterella.
At one point, for a great amount of time, the Directv description for this episode said by mistake "All hell brakes lose" within the description.
Goofs
All the Rugrats made dirty diapers, but isn't Chuckie already potty-trained and wearing "big boy" briefs by now? However, it could just be the others dirtied their diapers, as we never see Chuckie mess his pants or be changed.
Quotes
Didi: First I get sun-bopped like a rag doll, and fluffed with an old feather duster, then I'm told to forget I'm a wife and mother... Because I'm the Goddess Dodo! Well my name is Didi! Didi Pickles! Not a Goddess... A woman... Who loves nothing more than being a wife and mother and WANTS HER MONEY BACK!
Video Clip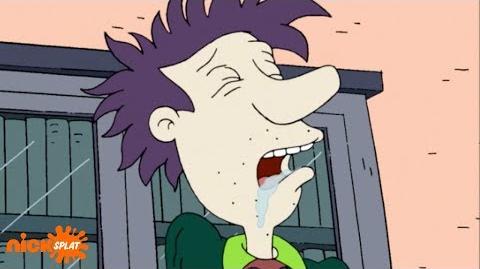 Gallery
The gallery for this episode can be found here
Community content is available under
CC-BY-SA
unless otherwise noted.