This article is a stub! You can help Tommy and the others by expanding it!
Autumn Leaves is a Season 5 episode of Rugrats.
Characters Present
Plot
Leaves change color and fall off the trees every Fall, but the Rugrats think the trees are sick. - Description from Klasky Csupo.
Summary
During a stroll through the neighborhood, the babies notice that all the leaves on the trees have changed colors. They think that the trees have taken ill, and they set out to "cure" them. Chuckie is crying with worship about the tree. The next day, Chuckie is storm crying with the leaves.
Trivia
Stu tried to wrap the trees in plastic the previous year to keep his lawn free of leaves.
In airing order, it was the last episode where David Doyle voices Lou.
Video Clip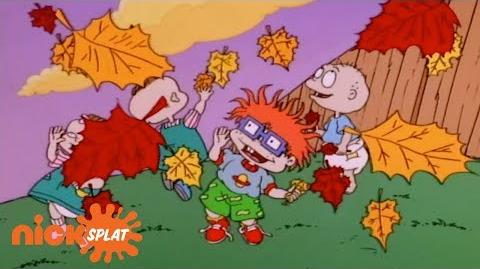 Community content is available under
CC-BY-SA
unless otherwise noted.